10 Best Roofing Materials that Resist Heat in Summer

If you're looking to replace your roof, you're probably thinking of getting the best roofing material in Alpharetta, GA for heat resistance. Fortunately, knowing 10 of the best heat-resistant roofing materials can help you in your search for a roof replacement contractor in Marietta. Here are 10 materials to consider.
Overlays
Overlays (elastomeric coatings) are often used on existing roofs to provide heat reflection. Radiant barriers can also be installed under the roof to help keep heat from going through the roof and into the attic and home.
Clay Tiles
Clay and terra cotta tiles help keep the house cool both because of the color, shape, and makeup of the tiles. These are very popular on Southwest style homes.
Slate Tiles
Light colored slate tiles are naturally reflective and reduce how much heat is absorbed by the home. Slate has been a popular choice in roofing for many years.
Concrete Tiles
Concrete is a less expensive material that can help keep a roof cool when cooler colors are used. Lighter colors help reflect the sun and concrete heats less quickly than other materials, so it can help keep the roof cool.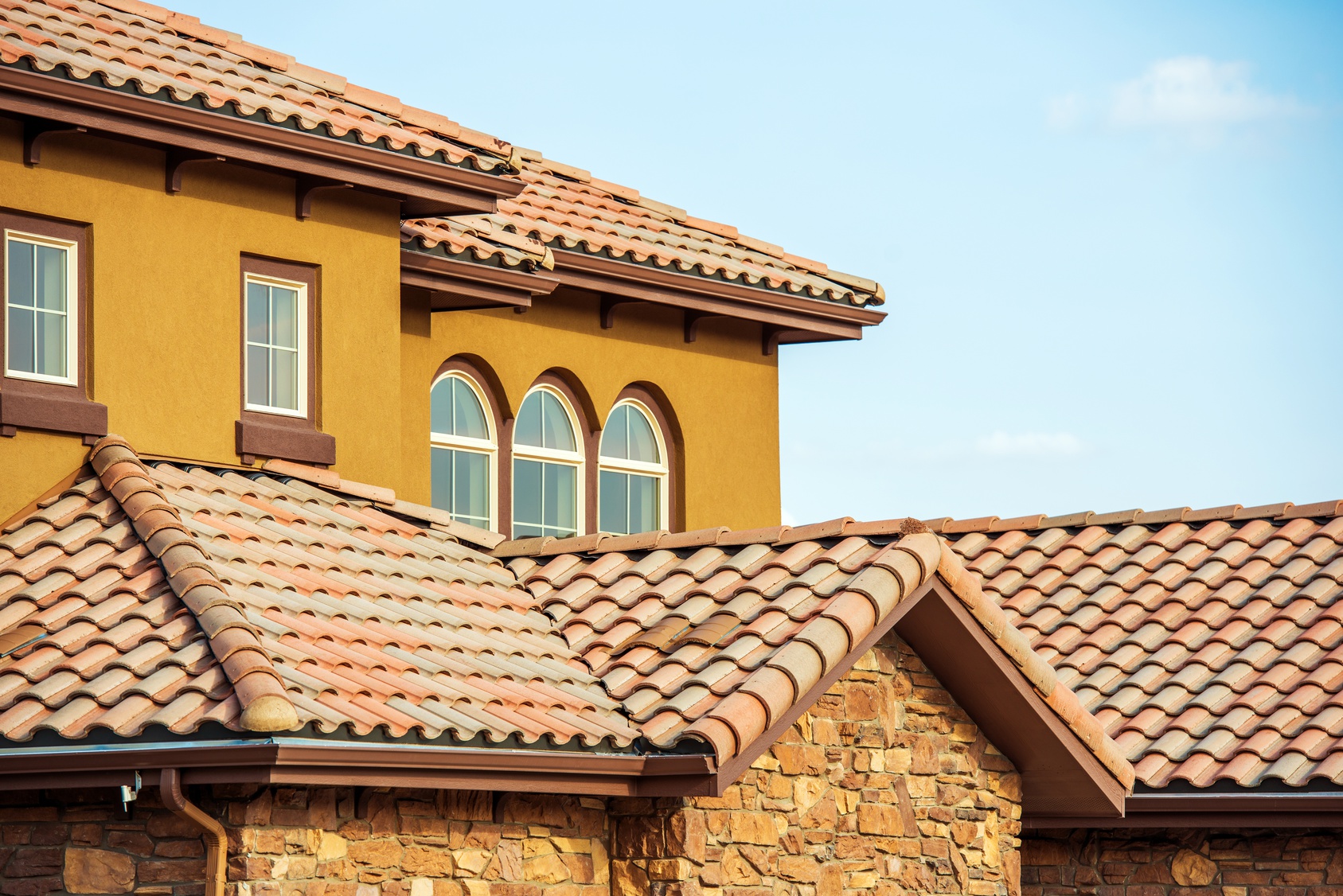 Membrane
Another material used in roofing to help keep the house cool is a thin membrane made of synthetic rubber. This keeps moisture out and also keeps heat away from the home. It's manufactured in large sheets and can be coated white for additional reflective properties.
Green Roof
Membranes are often used under green roofs, which are basically roofs that have been turned into green space for absorbing heat and providing a place to enjoy the outdoors. These living roofs incorporate soil and vegetation over the membrane to naturally cool the building.
Solar
A great way to make use of the sun without having it heat up your home through the roof is to install solar power with photovoltaic roof shingles or sheets. This allows the sun's rays to be captured and changed into power rather than heat transferring to your home.

S-Tiles
S-shaped tiles made of white concrete have been shown to reflect almost 75% of the sun's energy. They look a lot like terra cotta tiles and are barrel shaped to allow air to circulate.
Flat Ceramic
Flat ceramic white tile or white cement tiles are both durable and reflect a good portion of the sun to help keep the home cool. The flat pattern helps keep heat from filtering through to the home.

Metal
White metal roofing reflects energy away and cools more quickly at night than other roofing materials. It's also low maintenance, energy efficient, and durable, making it a popular choice for heat-resistant roofing.