How to Save Money on a Roof Replacement

Roofs do more than form a protective layer over your house. They are important features that allow for safe temperature transfer, water runoff, and protection from foreign matter like branches or pests. Roofs also have to be beautiful enough to stand over your home and make a statement. Clearly, roofs are complicated. They consist of more than shingles. In fact, roof installers in Marietta will tell you that a roof is among the most complex components of a house. That is why you should know a great deal about roofs before you install a new one. Whether you have seen bad weather, mold damage, or time take a toll on your roof, hiring new roof installation for your Marietta home is an important task.
There are 4 important things you need to know before you install a new roof on your house.

1. It's More than Shingles
The average person might assume that roofs are just shingles attached to plywood and affixed on top of a structure. In reality, there is much more to it than that. Shingles are simply meant to be a decorative top layer of a roof, under which are several other layers of materials that keep roofs strong and weather-resistant.
2. You Cannot Skip Steps
Assuming that you can skip out on using an important roofing material is like trying to bake a cake without all of the ingredients: It will not come together properly. A roof that is missing key components will not pass a roof inspection. In order to build a proper roof, you will need shingles, roof deck protective covering, leak barriers, starter strips, solar ridge vents, gutters, and a wide variety of professional-grade tools.
3. Ventilation Matters
A roof needs to be able to "breathe" in order to function properly. Like the human body, all of the components and systems of a house have to work together in order for the whole thing to last a long time. The difference between installing your own roof and hiring a roofing installation company from Marietta to do the job for you is that professionals know how to install ventilation and make a roof light enough that moisture and heat can rise and escape from the top of your home.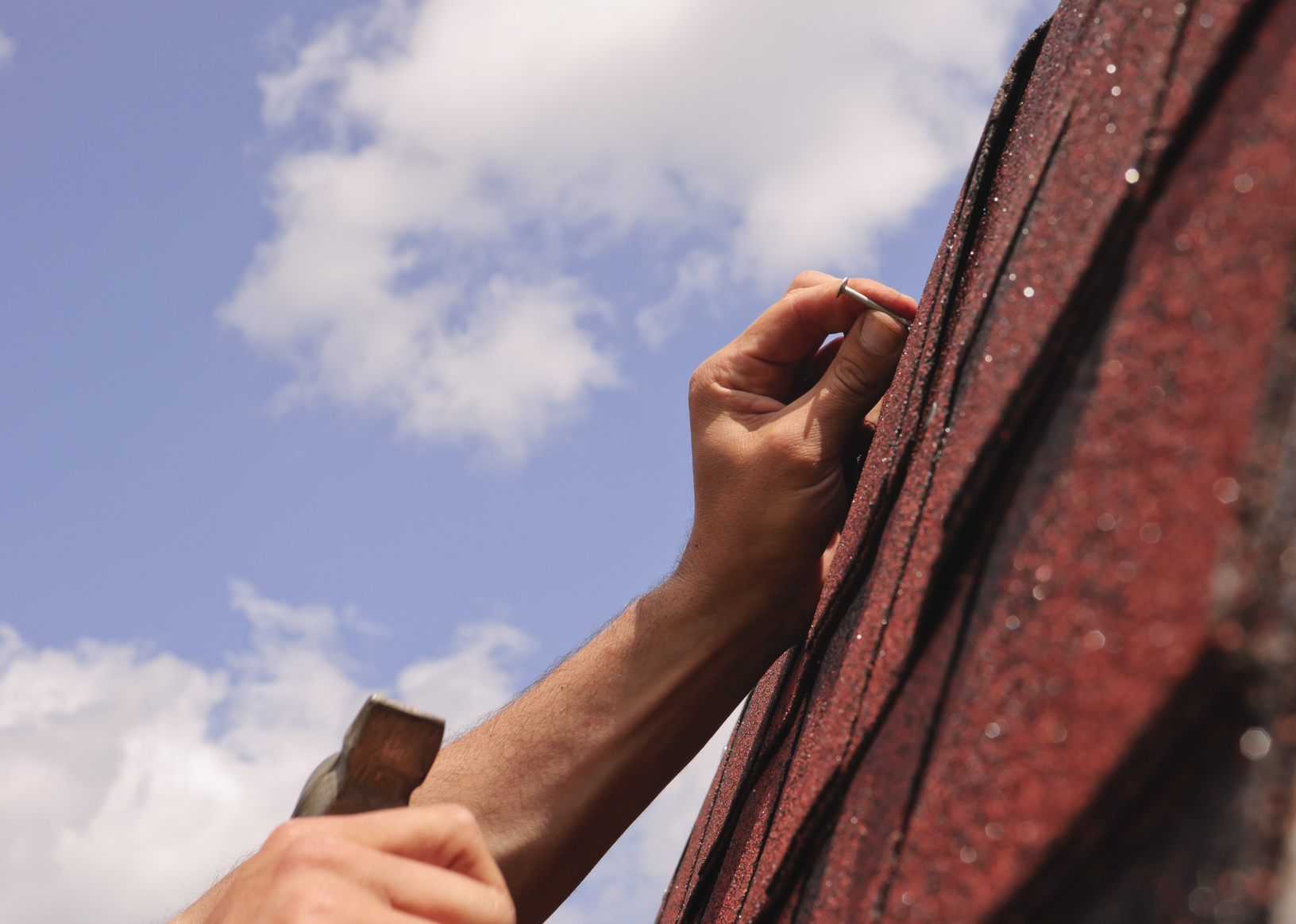 4. Your Shingles Should Fit In
Your shingles should make sense with their surroundings: the siding, windows, architectural details, and color of your house. Whatever material you choose--and there are many to choose from--be sure that your roof shingles are appropriate for the rest of the structure. When you are ready to hire a contractor for new roof installation in Alpharetta, GA you can discuss your many shingle color and material options with experts for the best possible fit.